Discover Marsan
"In reinventing 4 rue d'Assas, I wanted to get closer to my roots, to focus on the essentials: my producers who have always inspired me, the right and true product, the recipes that sublimate without cheating... an instinctive cuisine of tastes and stories...
In reinventing 4 rue d'Assas, I wanted to synthesize my knowledge and give meaning to my dreams by imagining new gastronomic experiences, as demanding as they are lively... An open kitchen, a chef's table, an apparent cellar, spontaneous and shared tastings... so many moments to live, pleasures to discover and tastes to transmit.
By reinventing 4 rue d'Assas, I decided to pay homage to Marsan, the cradle of my family, the place where I was born and where everything began.
Welcome to my home."
Hélène Darroze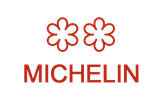 Access
L.10 & L.12 - Station Sèvres-Babylone
L. 4 - Saint Suplice
Trust us!
INSTANT AVAILABILITY
Book or offer in less than 2 minutes.
BEST PRICE GUARANTEED
Buy or offer a workshop without any intermediary.
Secure payment
100% secured by Mangopay Advent International.